Is it That Important to Get a Pre-Approved Before I Start My Home Buying Process?
By ERIC WILLIAMS
Exit Choice Realty
Woodbridge, Va. – September 15, 2013 10:57 pm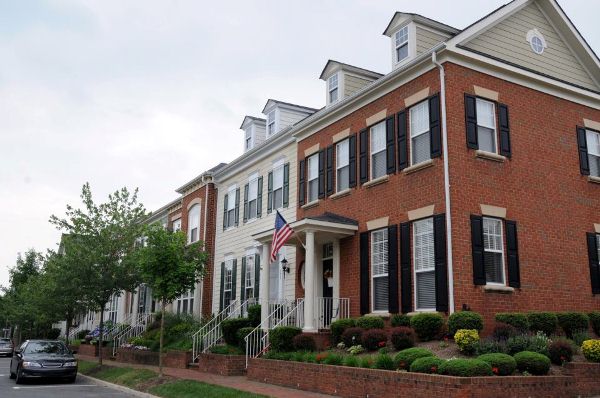 In today's market, you bet it is. It could mean the difference in you getting the house of your dreams or losing it to another buyer that was well prepared to make a purchase.
It's just not good practice to head out to make any purchase, not even to your local market without knowing how much cash you had available to buy. So why would you start shopping for perhaps the biggest purchase of your life, a new home, without knowing how much you could spend?
Fortunately, knowing how much you can spend is easy: Get pre-approved for a mortgage before you start any serious home shopping.
Here's why getting your loan pre-approved is so important in this current market:
– The pre-approval process establishes an all-important relationship between you and your lender. You should feel comfortable with the programs and understand how the terms will impact you and your family's finances.
– Getting pre-approved tells you the maximum the lender is likely to loan you, which helps you narrow down your home search to affordable properties and not look outside your range to purchase saving you time and potential disappointments.
– You can get an idea of what your monthly payments would be allowing you to shop with confidence.
– You'll have more credibility with real estate agents and with sellers if your loan is pre-approved. Some agents won't take you seriously until you have the pre-approval. They don't want to waste their time, or yours. In many cases it's the company policy to have the letter in hand when you sign your brokerage agreement.
– Mortgage loan approval takes time. If you wait to apply until you're ready to make an offer, you could lose out on the home to someone who is pre-approved. Be prepared. This is an awful way to lose out on the house you really wanted because you weren't ready to buy and unprepared to act in a timely manner.
The lender often will lock in an interest rate, which protects you if rates rise while you are shopping for a home. This is still a great benefit as a buyer because the rates are still low.
If your circumstances don't qualify you for a low interest rate, you'll know that going in. You might decide to look in a lower price range to make up the difference or make other adjustments or concessions including stepping back and waiting a while and improving your personal situation.
Pre-approval also gives you that all important peace of mind, which you will appreciate during the sometimes stressful process of buying a home. Knowing that you're able to buy with confidence will be the least of your worries.
Pre-approval vs. Pre-qualifying 
Please don't confuse loan pre-approval with pre-qualifying for a loan. Lenders will often pre-qualify a would-be buyer based on what you tell them about your income, employment and basic credit information, like how much you currently owe on credit cards or other loans. The lender is not agreeing to loan you money or committing to an interest rate. But the process can tell you whether it makes sense to move forward in your home search.
Loan pre-approval is a much more formal process. You'll need to provide the lender a lot of information about yourself, especially about your spending and saving habits. Prospective lenders will generally make inquiries into your credit history and obtain your credit score.
If you get pre-approved, you'll receive a letter telling you the maximum loan you can get and the interest rate you'll qualify for. In some cases, you can lock the interest rate in. Again, be sure you understand all of the terms and whether the interest rate is locked or when you can lock it when you get the pre-approval.
Your pre-approval letter gives you a lot of power as a home buyer. Use it wisely.