Machete Pulled on Man During a Fight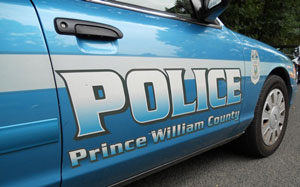 MANASSAS, Va.– A verbal argument between two men escalated when one pulled out a machete, police report. 
More in a press release:
Brandishing a Machete | Attempted Malicious Wounding –

On September 11th at 7:31PM, police responded to the 7500 block of Bosbury Ct in Manassas (20111) for a fight.

The victim, a 29 year old man of Manassas, reported to police that he and a male acquaintance got into a verbal argument which escalated. During the encounter, the suspect pulled out a machete and started to chase him.

The victim was able to out run the suspect and contact police.

The suspect fled the scene. No injuries were reported. The investigation continues.