Setzer Steps Up to Run for Falmouth District Seat
By SUBMITTED POST – September 11, 2013 10:30 am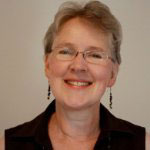 STAFFORD COUNTY, Va. – Valerie J. Setzer will carry the Democratic banner in the Falmouth District board of supervisors' race this year.
The 35-year retiree of the Federal Aviation Administration takes the place on the ballot of former supervisor David R. Beiler, who needed to withdraw in August.
Setzer and her husband Bill are residents of Woodland Woods in Grafton precinct. She is a political newcomer who retired at age 62 in January 2013. At that time she was FAA's nationwide manager for terminal airspace.
"Valerie Setzer is an intelligent, detail-oriented professional, who works well with everyone and who will provide the kind of practical solutions Stafford needs to meet its huge challenges," said Stafford Democrat Party Chairwoman Alane Callander.
Setzer is running under the theme "Breaking Barriers."
"We need to tackle the issues of today in funding for our schools, correcting our stalled transportation system, and attracting businesses that diversify our economy," Setzer said, "But we also need to plan for the future through returning to smart growth principles that former Democratic Party supervisors had advocated while on the Board."
Currently the Board of Supervisors is composed of six Republicans and one Independent. "Thousands of new houses are coming thanks to the developer-friendly policies of this Board," Setzer explained. "Protections that slowed residential growth have been eliminated. We are not prepared for the influx of new school children or the additional cars that will further gridlock our roads. I think we can do better than this and our citizens deserve better from our government", she said.
Setzer faces Republican Meg Boemke, Falmouth's current school board member, and Independent Robert Belman, a realtor and real estate agent, in the November 5 election