Letter: Anderson's Driving-While-Texting Bill Keeps Roads Safe
By LETTERS TO THE EDITOR – September 11, 2013 5:42 pm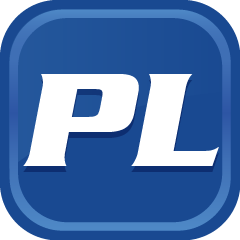 Dear Editor,
Over the last six weeks, I have been following local news reports on the tragic accident where Manassas police officer Heather Munsterman was severely injured by a texting driver. This story resonated with my two sisters and me because we lost our brother, Fred Perutelli, to a texting driver in April 2012.
Shortly after Fred's passing, I visited Delegate Rich Anderson, our representative in the Virginia House of Delegates, and asked him to sponsor a bill in the General Assembly. Like many in Prince William County, I learned that Rich is working on the issues that matter most to the people. You see, Delegate Anderson was the author of the driving-while-texting bill that stiffens penalties on drivers who are engaged in distracted and deadly driving. While no legislation will cure all the ills of distracted driving, we can see in the case of Ms. Munsterman that Rich's bill gives law enforcement officers and prosecutors a sound tool to keep our roads safe.
Delegate Anderson wrote this bill, pushed it through the General Assembly, and got it signed into law by the Governor. Earlier this year, my family and I drove to Richmond to stand with him in testifying for his bill, which is today the law of the land. And now, Rich is working with students and others in our community to remind them about the dangers of texting and driving.
Thanks to Delegate Rich Anderson for supporting our law enforcement community and helping to keep our roads safe.
Paula Johnson
Manassas
Submit your open Letter to the Editor by emailing it news[at]potomaclocal.com.

One Response to "Letter: Anderson's Driving-While-Texting Bill Keeps Roads Safe" (Leave a Comment)