Futrell Takes Responsibility for IRS Oversight, Focuses on U.S. 1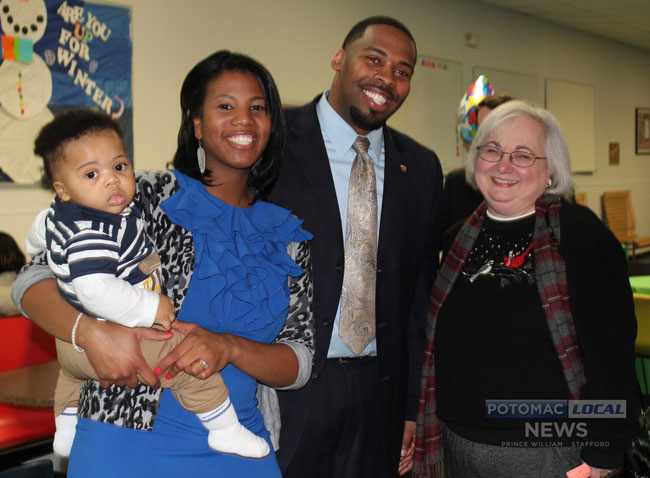 WOODBRIDGE, Va. – Michael Futrell is answering questions about the IRS as his campaign for the House of Delegates enters the final stretch.
The Woodbridge Democrat who seeks to unseat Stafford Republican Mark Dudenhefer for Virginia's 2nd House District had the federal taxing agency strip his charitable 501(c)3 status for Futrell's 3-year-old "Make the Future" organization, a group that focuses on youth sports and educational activities, because the organization has not filed statement of earnings since its incorporation — something that must be done each year, according to the IRS.
"I was under the impression we were able to file all at once, so I take full responsibility for what's happened and we are working to correct it," Futrell told Potomac Local News.
He is now working to find an executive director for the organization so he can focus solely on his campaign, and he adds "Make the Future" still has a bright future ahead of it. Its website was taken down late last month and now states updates are being made to the site.
Futrell kicked off his first bid for public office early in January. The district he seeks to represent is split between eastern Prince William County and North Stafford, with the the majority of Democrats voters in Prince William and Republicans in Stafford.
Along the way, Futrell has been accused of plagiarizing another campaign's website. In March, some of the same text that lived on Virginia House Minority Leader David Tuscano's page was found on Futrell's. It was taken down and changes were made to Futrell's campaign staff, he said.
Today on his website, Futrell touts himself as an educator and a businessman. He taught public school for one year in Ohio before moving to Northern Virginia to become a pharmaceutical rep, he said, where he continued "educating" people about drugs and life-bettering treatments for illness.
Futrell says he's fully focused on the campaign, and that education, veterans issues, and transportation are the key things he's looking at.
Extending Metro to Woodbridge would be a economic boom for eastern Prince William County, and would help to revitalize the U.S. 1 corridor, something that desperately needs to happen, he said. As it's the main thoroughfare in the 2nd District next to I-95, U.S. 1 has become a campaign issue after incumbent Dudenhefer penned a letter to Virginia Transportation Secretary Sean Connaughton making the case to widen the roadway to six lanes.
Another major transportation issues facing the area: The Bi-County Parkway that would connect I-95 at U.S. 1 in Dumfries with Dulles Airport. Many businesses support it, but many homeowners along Va. 234 – where the parkway would run — are opposed because they fear increased noise from the highway.
"I'm not ready to take a position on the parkway just yet until we have all of the facts on the table," said Futrell.
If elected, he'll convene meetings of local residents who will be asked for their ideas on how to improve the region, he said.
Voters go to the polls Nov. 5.