Construction Knocks Out Water Service in Stafford County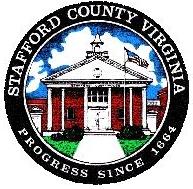 Update 3:15 p.m. 
This is the latest on the water main break in Stafford County from county officials: 
Stafford County Utilities expect repairs to take around two to three hours. Restoration of full water pressure should take approximately the same amount of time.

STAFFORD COUNTY, Va. – Water service has been disrupted for some in the area of south Stafford County along U.S. 17.
Here's what we know from county officials:
Construction activity in the Berea Church area off Route 17 has damaged a water main causing a significant break. Service has been disrupted to Stafford Lakes, Geico, Gayle Middle and the area. Utilities personnel are on the scene evaluating how long it will take to restore service