Red Light Scam Alert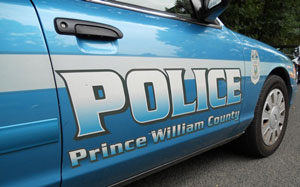 HAYMARKET,Va. -- Scam Alert issued by police, someone posing as a member of the Sheriff's Office scammed a man out of $300.
More in a press release:
Obtaining Money by False Pretenses [Scam Alert] –

On September 8th at 9:45PM, police responded to the 1900 block of Ridge Rd in Haymarket (20169) to investigate a scam. The victim, a 69 year old man of Haymarket, reported to police that he received a phone call from someone claiming to be "Lieutenant Mike Stevens" with the Loudoun County Sheriff's Office.

The suspect informed the victim that he was caught on a red light camera committing a traffic violation and had missed his court date. The suspect further told the victim that a warrant had subsequently been issued for his arrest.

The suspect informed the victim that he could have the warrant dropped if he obtained a prepaid card, valued over $300, and provide him with the card information. The victim complied with the suspect and gave the card information over the phone. This investigation continues.

The Prince William County Police Department would like to advise residents that any legitimate government agency or private business will never ask for a pre-paid or green dot card to pay for anything including outstanding bills or fines.

If you suspect that you are being scammed, we ask that verify the caller's claim before sending any money or contact the police directly.