Girl Reports Being Grabbed Through Open Window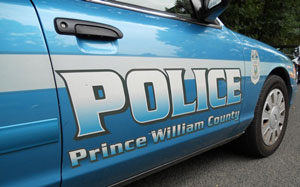 WOODBRIDGE, Va.– A 12 -year-old- girl awoke to an unknown man grabbing her through an open window, police report.
More in a press release:
Burglary with Intent to Defile –

On September 8th at 3:17AM, police responded to the 1400 block of Horner Rd in Woodbridge (22191) for a burglary in progress.

The homeowner reported to police that her daughter, a 12 year old girl, was asleep inside her bedroom when she awoke to unknown man grabbing her through an open window.

The victim screamed and the suspect fled on foot. No injuries were reported and no property was missing.

A police K-9 was used to search for the suspect. The victim was unable to describe the suspect other than noting he was a black male. The investigation continues.

Anyone with information relating to this case is asked to call Crime Solvers at 703-670-3700 or 1-866-411-TIPS. You don't have to give your name, just the information. You could earn up to a $1,000 cash reward.