Moser: Smallest of 7, Evolving Neabsco District has Deficiencies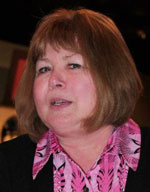 Opinion 
A large number of people in Prince William County are unsure what the Neabsco District is. Many folks actually pronounce the name, "Nabisco," like the maker of Nilla Wafers, but alas, the Nilla Wafers have 313,000 fans, while the Neabsco Action Alliance page has a mere 87.
We are, in fact, Neabsco. It is pronounced: "knee-ab'-sko" and the district name is tribute to the Neabsco Creek that runs through the area. There's a Wiki description here, but there is very little information and what is written only confuses things. The entry states Freedom High School is in Neabsco, (a census designated place of 13,068). Freedom High School is actually in the Woodbridge Magisterial District.
Far more interesting is the Wiki for Neabsco Creek, an entry submitted by the Prince William Conservation Alliance, providing a little history about the area and detailing the condition of Neabsco Creek. The Neabsco Creek is often cited as an example of what NOT to do for anyone interested in land and water stewardship. There's some detailed reports from the EPA here and here. Perhaps the most detailed and simplest to read synopsis of the condition of Neabsco Creek is here, in an article posted in the blog, "Your Piece of the Planet."
All of Dale City and a few other nearby developments are part of the Neabsco District. Dale City is approximately 15 square miles, and the Neabsco District is by far the smallest land mass of the remaining six magisterial districts. All magisterial districts are based on population. Somehow, we've managed to pack about 85,000 people into this district.
We have the smallest land mass, but with a number of residents equal to all the other districts. All around us, in every other district, development and redevelopment is occurring. As each community evolves, we can see beautiful landscaping and architecture. We see ever more expensive homes, resulting in a higher tax rate for all of us to pay for the resulting services and infrastructure required.
So, while we have no new roads and few improvements, we have no beautiful entrances or gateways, we are paying the same tax rate as everyone else in PWC. (A point of clarification: for the most part, our tax bills ARE lower, because our property value is less.)  Most of our schools are old and in need of modern renovations. I'm not even going to address our shopping and dining in Dale City in comparison with other communities.
Why, when I mention such deficiencies, do people attempt to refute statements such as the above?
I'm not saying we don't have anything to brag about. We do! We have the best Farmer's Market, we have Andrew Leitch and Waterworks, and we have the Hylton Boys and Girls Club. We have a diverse population and long established churches with a committed population.
Is that enough for you?
If you'd like to discuss this column or the state of our community. I invite you to attend the Neabsco Action Alliance meeting on Tuesday, September 10. We meet monthly, usually with a top notch speaker, who can answer our questions and help us determine a better future for our residents.
This month we'll meet with Matthew F. Villareale, Assistant Public Works Director, Department of Public Works, Prince William County. Join us at 7 p.m. in the Occoquan Room at the McCoart Building at the County Complex.
Visit Neabsco Action Alliance on the web for more information. Here is a link to the magisterial district maps, with insets for the Congressional. House and Senate Districts. 

One Response to "Moser: Smallest of 7, Evolving Neabsco District has Deficiencies" (Leave a Comment)