D.C. Fashion Week to Bring Runway Shows, Events
By K.MARIE – September 6, 2013 3:28 pm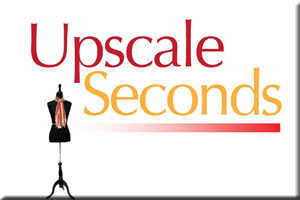 Potomac Local Living Sponsored Post 
If you speak the language of Haute Couture, more than likely you are well versed in keyhole necklines and silhouettes. You're probably also familiar with the upcoming D.C. Fashion Week, which will surely fulfill your craving for high fashion.
The weeklong event launching on September 21-28, will exhibit emerging and seasoned designers that highlight clothing, merchandising and modeling. Several runway fashion shows will stretch across the City at multiple venues with designers showcasing their Fall Collection and featuring trends in sweaters, skirts, bag essentials, and formal wear.
While most attribute fashion to the command center of New York City, the founder and organizer of DC Fashion Week, Ean Williams, has put the spotlight on the heart and style of Washingtonians. At first glance one might not think of the area as having vibrant colors, exotic fabrics, and textiles, yet Washington definitely represent the spirit of diversity.
Now, in its 10th year, the event has become a staple in the city, as it continues to achieve its mission to enhance the visibility of the nation's capital as the center of international fashion.
So, get ready to put your best-dressed, stiletto heel wearing, and swanky conversation forward and join the world of runway fashion.
Saturday, September 21, 2013, 3 p.m.
Event Name: Pre – Fashion Week Show @ H Street Festival
Info: 10 blocks of festivities including music, fashion, art & food.
Place: H Street NE , (4th to 14th
streets) Tickets: Free Admission / No RSVP Required/Early arrival strongly recommended
Monday, September 23, 2013, 7 p.m. 
Event Name: Kickoff Reception & Eco Fashion Show @ 7:00 PM
Info: The official kickoff of the 19th fashion week in Washington featuring Eco Fashions.
Place: Woolly Mammoth Theater, 641 D St NW Washington, DC 20004
Tickets: Free Admission. Doors open at 6:00 PM Fashion Show 7:00
Tuesday, September 24, 2013, 7 p.m. 
Event Name: Corjor International Couture Fashion Show
Info: Washington based designer Ean Williams presents his latest collection for fashion week
Place: Madame Tussauds, 1001 F St NW Washington, DC 20004
Tickets: $20.00 includes tour of Museum
Wednesday September 25, 2013, 7 p.m. 
Event Name: Emirates Designers Showcase
Info: Special guest designer collections from Emirates.Place: Embassy of United Arab Emirates, 3522 International Ct NW Washington, DC 20008
Tickets: By Invitation
Thursday, September 26, 2013, 6 to 10 p.m. 
Event Name: Fashion Industry Networking Party
Info: Join the largest fashionista gathering in Washington as lifestyle bloggers, stylists, models, designers, media, retail, photographers, modeling agencies, and lovers of style come together to network.
Special Jewelry & Accessory Fashion Show at 7:00 PM
Place : Dirty Martini, 1223 Connecticut Ave NW Washington, DC 20036
Tickets: Free Admission/No RSVP required. Age 18 and older.
Friday, September 27, 2013, 7 p.m. 
Event Name: Washington Haute & Modesty Fashion Show
Info: Special guest designer collections exhibit Modesty Style attire at its best at DC Fashion Week.
Place: National Press Club, 529 14th Street, NW, Washington, DC 200045 Tickets: TBD
Saturday, September 28, 2013, 6 p.m.
Place: Washington Post Conference Center 1150, 15th St. NW, Washington, DC 20071
Info: Emerging fashion designers from United States top colleges & universities showcase together at fashion week. Special music guests perform.
Tickets: TBD
For more about Upscale Seconds, visit: upscaleseconds.com