Urgent Care Plans Drive-Through Shot Clinic in Gainesville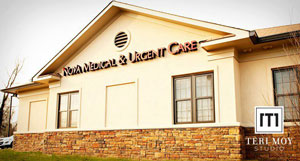 GAINESVILLE, Va. – Drive through and get your flu shot.
NOVA Urgent Care in Gainesville will hold a drive-through flu shot clinic on Saturday, Sept. 14.
Here's more in a press release:
Back by popular demand, Nova Urgent Care will host its annual Drive Thru Flu Clinic for patients of all ages at the Ashburn & Gainesville offices. Vaccines will be administered to patients from the comfort of their car. $20 per person; self-pay, cash only.
Children over 6-months-old, seniors, pregnant women, and those with chronic illness are encouraged to get vaccinated.
NOVA Urgent Care is located at 6950 Piedmont Center Plaza in Gainesville.