Crash Halts Traffic on Railroad, Bristow Road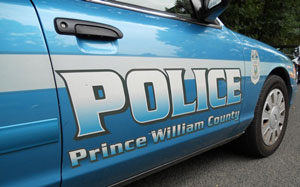 Update
Amtrak reports all train traffic flowing without delay in the area of the crash. 
Noon
BRISTOW, Va. –At least one victim was flown to a hospital after a crash near a railroad crossing on Bristow Road in Bristow.
The crash happened about 11:3o a.m., and one of the victims appears to have suffered serious injuries. At least one person was ejected from a vehicle, according to initial reports.
Two other people were also injured in the crash. There's no word yet on the extent of their injuries. 
All traffic on the two-lane Bristow Road has been halted, and so has traffic on a nearby railroad line. No train was involved in the crash.
A victim was flown from a nearby Harris Teeter grocery store parking lot on Linton Hall Road, according to initial reports.
Here's more info from Prince William police:
AUTO CRASH: Bristow Road at the Railroad Crossing (near Milford Road) 3 vehicles involved. BRISTOW ROAD IS CLOSED with alternate routes established at Valley View Drive and at Route 28 (Nokesville Road). Motorists use caution.