Prince William Boasts Area's Best Kept Farms
By DISCOVER PRINCE WILLIAM & MANASSAS STAFF – September 2, 2013 8:00 am
Editors note: From exceptional museums and children's programs to historic haunts and unique hikes, there are numerous hidden places waiting to be explored in Prince William & Manassas. Through a monthly feature, Discover Prince William & Manassas will help residents and visitors alike discover some of the best kept attractions, activities and events the community has to offer.
Prince William & Manassas' Best Kept — Farms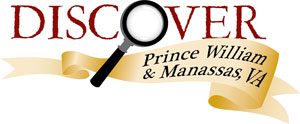 Escape the bustling highways and subdivisions to enjoy a day on the farm. Despite being one of the fastest-growing suburbs of Washington, D.C., Prince William County has maintained some of its picturesque rural landscape and working farms. We invite you to meet with local farmers, learn about the history of farm families in Prince William and enjoy fresh produce from your neighbor's back yard!
Just down the street from some of the county's newest suburbs, Pablo Elliott's family operates Stoney Lonesome Farm. For 10 seasons, Elliott's family has provided fresh produce to the area through the Community Supported Agriculture program. The program, which runs May through October, connects people to the farm weekly where they can pick up fresh potatoes, tomatoes, carrots and other produce.
"We grow everything organically and people really enjoy the experience of coming out to the farm," Elliott said. "It's also a way of engaging kids," because they can see where there food is coming from.
Elliott said the offerings change weekly and depending on the season, but they work to provide members with a wide variety of options for about $30 a week.
When fall comes to a close and winter approaches, that is when Prince William resident Jim Gehlsen's farm comes to life. Located in Nokesville, Evergreen Acres is a Christmas tree farm where visitors can select and cut down their own tree for the holidays. Gehlsen, who has been selling from his farm for more than 20 years, said visitors can wander through 40 acres to select White Pine, Scotch Pine and Norway Spruce trees.
Or, instead of taking a trip to an active farm, discover what farm life was like in the mid-1800s at the Haislip-Hall cabin. Located at the Brentsville Courthouse Historic Centre, this home interprets the rich farm history of Prince William. Tour the building and the neighboring garden maintained by the county's historic preservation division.
The site is open for tours May through October and will also be part of the annual Prince William County Farm Tour. Scheduled for the weekend of Sept. 28, the tour highlights numerous local farms including Clover Meadows Farm, Yankey Farm and, new this year, True Farms, which is a hydroponic lettuce farm.
"What makes this unique is you get to actually talk to the farmers," said Randi Reid, one of the farm tour's organizers. "This is an educational event that helps people understand agriculture in the community….[it also] connects neighbors who are living the subdivision community life with neighbors who are living the rural countryside life."
This is the 13th year for the free farm tour that will focus on farm life past and present in Prince William and Manassas.
For more information: http://discoverpwm.com/index.cfm?fuseaction=category.display&category_id=81