Moser: Sequestration Affects All of Us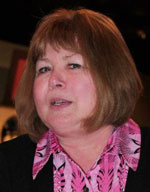 Opinion 
Do you work for the federal government? Are you in the military? Do you work for a contractor? You already know what sequestration is doing to your business, your livelihood, your retirement plans. Oh, but are you a hair stylist, a lawn maintenance worker or an auto dealer? Guess what? Sequestration is affecting you, too.
I attended a Town Hall recently, hosted by Delegate Rich Anderson of the Virginia 51st District. He was accompanied by Bryce Reeves, Virginia State Senator from the 17th District and Terrie Suit, the Virginia Secretary of Veterans Affairs and Homeland Security.  
All three serve on the Commission on Military Installations and Defense Activities, a Commission appointed by Governor McDonald, to protect the interests of 100,000 active duty military and over 800,000 veterans in the Commonwealth of Virginia The Commission also includes:
·         The Honorable Richard D. Brown of Henrico, Secretary of Finance
·         The Honorable Jim Cheng of McLean, Secretary of Commerce and Trade
·         The Honorable Marla Graff Decker of Henrico, Secretary of Public Safety
·         Lieutenant General (USAF-Ret) Al Edmonds of Alexandria
·         Lieutenant General (USMC-Ret) Emerson N. Gardner of Arlington
·         Admiral (USN-Ret) John C. Harvey, Jr. of Charlottesville
·         Lieutenant General (USA-Ret) John R. Wood of Alexandria
Opinion 
The focus of that commission and this Town Hall are active duty and retired, but these cuts affect everyone in the state of Virginia.
Noodling around Facebook is the equivalent of chatting around the water cooler. I read so many comments and opinions that fall into a few categories:
1. the sequestration cuts are the Republicans/Democrats/Congress/Senate/President's fault.
2. The budget deficit is caused by President Bush or Clinton or Obama.
3. We spend too much on war or benefits or pensions.
4. We don't have enough jobs, education is too expensive, and health care is killing us.
5. Over-regulation, lack of enforcement, a sense of entitlement, and a rift in the population in this         country.
Pick one or two of the above. Add your own reason. Hell, blame all of them! Better yet, blame none of them.
I'm resigned to the fact sequestration is turning my hair gray. Since my husband lost his job six months ago, it's become one of the cuts I've made to our budget. I cannot afford the monthly expense of going to a salon to have my hair colored.  So the business that I frequented is losing the price of my ten visits a year. The stylist is losing her commission and the young woman who does shampoos is losing her tip.
We've nearly stopped completely going out to eat, only doing so when it's part of an obligation. The restaurants, the servers, and the bartender feel the effects of sequestration.
It's not so difficult for us to sacrifice those small pleasures. Bill retired from the Air Force as an E-6, so we never became accustomed to living "high on the hog", although in the last 10 years, since we learned to live debt free, we did have some discretionary spending. We were able to afford a couple of vacations in that time. Now, we can't.
That's how sequestration impacts everyone, not just active duty or retirees, not just contractors or federal workers. We are all feeling the cuts.