In Memoriam: Susan Fierko Albicker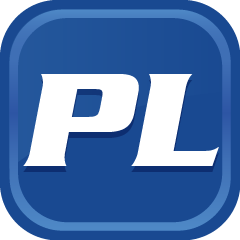 Susan Fierko Albicker was born on January 16, 1952 to Francis Fierko and the late Anna Bezak Fierko in Philadelphia, PA. She passed away on August 26, 2013 at the SECU Hospice House of Brunswick, NC after a courageous 2-year battle with cancer.
Susan began her career as a classroom teacher in New Jersey and spent over 25 years as an administrator at Minnieland Day Schools in Virginia, where she touched the lives of countless students and teachers. Susan's life was devoted to raising her family, helping others through volunteer work including the church choir and food pantry, and living each day to the fullest. She loved to sing, dance and spend time at the beach.
Susan's kind, generous and fun-loving spirit was contagious to all who met her. After spending 29 years in Woodbridge, VA, Susan recently retired to Southport, NC with her loving husband of 30 years, Robert Albicker. Susan will be cherished and missed by her husband and their two daughters, Katherine and Kristen Albicker of Richmond, VA, and her loving dog, Ginger. She is also survived by her sister, Jane Nightingale and her family of Princeton Junction, NJ; her brother, Francis Fierko and his family of Orlando, FL; and numerous nieces, nephews, cousins and friends.
The family invites you to gather to remember Susan at 10:30 am on Thursday, August 29, 2013 at Sacred Heart Catholic Church at 5269 Dosher Cutoff S.E. in Southport, NC followed by a Mass of Catholic Burial at 12 Noon.
In lieu of flowers, Susan's family would like you to make a donation in her name to either the Sacred Heart Catholic Church Food Bank, or to the SECU Hospice House, 955
Mercy Lane, Bolivia, NC 28422, to honor Susan's generous and giving spirit.
You may send online condolences to www.peacocknewnamwhite.com.