Sponsored: Affordable Elite Youth Basketball and Volleyball Summer Camps August 26 – 30
By SPONSORED POST – August 21, 2013 2:09 pm
Sponsored Post
Northern Virginia Sports organizations Virginia Quest Volleyball Club and G Team Sports have partnered together to offer a series of exclusive youth sports training summer camps August 26 – 30 focused on Basketball and Volleyball development.
GTeam Sports is an all-inclusive sports company which not only supplies referees for local recreational sports events, but also provides personal training for youth who are interested in building on their athleticism and fundamentals along with orchestrating clinics and sports camps within Northern Virginia. 
"It's more then just summer camps and training youth sports, its about being an active member of the community," said G Team Sports President/Owner George Logan.
Earlier this month G Team Sports donated their state of the art basketball shooting machine to raise funds for injured police officer Heather Munsterman at the Hopes for Heather charity basketball event that created public awareness to support Virginia no texting while driving campaign.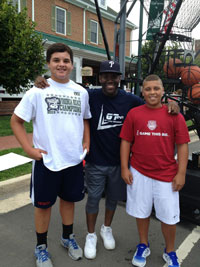 "Partnerships like this only make for higher quality instruction for our regions children. We are committed to developing student athletes ready for the next level", said Virginia Quest Volleyball President Clarence Lee "All of the Quest athletes of High School Age have made their high school teams to include Brentsville, Garfield, Woodbridge, and Hylton high schools," said Lee.
As it relates to their summer camp collaboration, each individual camp will offer a mix of specialized training. Virginia Quest Volleyball Club will focus on the fundamentals of volleyball for all participants while analyzing and tweaking specific components of the individual athlete's volleyball game. While G Team Sports and their all purpose shooting machine, will focus on high repetition and jump shot accuracy. Both sports will simulate game-like situations with scrimmage games between all instructional sessions.
"We will continue to expand our programs to various locations. We are currently working with a number of neighborhood HOA's, parks and recreation departments and schools to build out our sports programming." says George Logan.
Both organizations will be releasing their fall and winter program schedule starting September 4th on their official websites.
Volleyball Summer Camp
Virginia Quest Volleyball Club
vqvc@comcast.net or 571-214-7396
5-Day Option Monday thru Friday
9 a.m. – 4 p.m.
2-Day Option Monday and Wednesday
9 a.m. – 4 p.m.
*Extended Hours Available 6 a.m. – 9 a.m. /4 p.m. – 6 p.m.
2-Day Option Monday and Wednesday
6 p.m. – 8 p.m.
Location:
9501 Dean Park Lane, Manassas, VA 20110
Basketball Shooting Summer Camp
G Team Sports Training
Gteamsportsva@gmail.com
5-Day Option Monday thru Friday
9 a.m. – 4 p.m.
*Extended Hours Available 6 a.m. – 9 a.m. /4 p.m. – 6 p.m.
Locations:
9501 Dean Park Lane, Manassas, VA 20110
5070 Dale Boulevard, Dale City, VA 22193
17565 Old Stage coach Road, Dumfries, VA 22026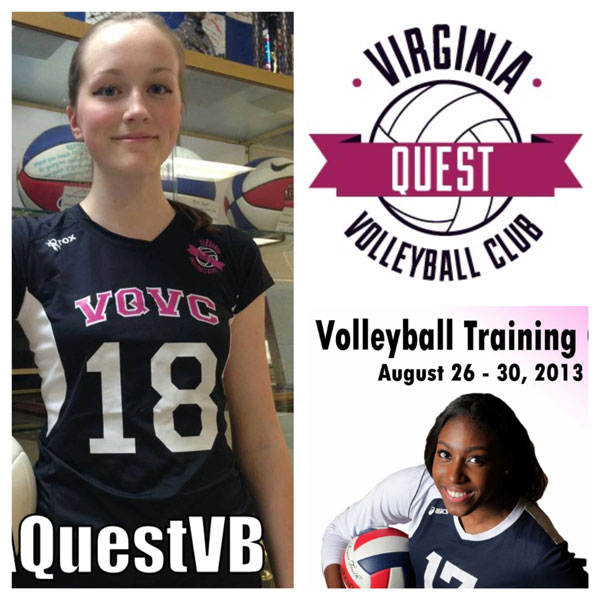 2 Responses to "Sponsored: Affordable Elite Youth Basketball and Volleyball Summer Camps August 26 – 30" (Leave a Comment)