Manassas Works to Fill Gov't Jobs, City Unemployment Rate Down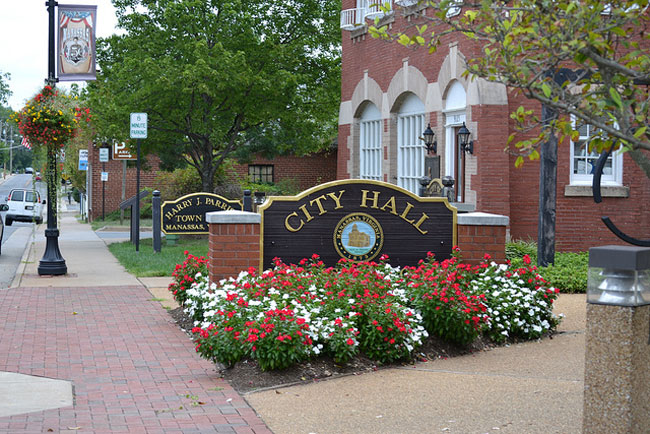 MANASSAS, Va. – When compared to other areas in the U.S., employment in Manassas is booming.
Between 2010 and 2012, Manassas grew by roughly 2,000 people and the city government is growing right along with the population. Currently, there are 23 open positions in the city, everything from a dispatcher for the police department to a city manager to replace John Budesky who announced he was leaving the city in March. Interviews to fill his old seat will take place this week and next.
City spokeswoman Patty Prince says filling open positions is no problem for the city.
"We are advertising for 12 open positions and interviewing for 7 more," Prince stated in an e-mail. "The remaining 4 positions were just vacated or will be filled with internal promotions."
According to the U.S. Census Department, almost as many people commute into Manassas (13,316) as head out of the city for work every day (13,666).
And statistics show that the employment rate is better than the national average. As of June, the unemployment rate is down to 5.1% in all of Prince William County. Nationally, the rate is at 7.4%.
The city government's workforce has 282 males and 167 females according to the Manassas Human Resources Department. While the city works to fill open positions, area residents said a job in local government would be ideal.
"I currently live in Dale City and work as an IT contractor, said Janell Brooks. "I would love the opportunity to work for a local government. The main benefit that would be looking for is the commute and the benefits."
Positions are advertised through several local media outlets including, monster.com, area universities and newspapers. Prince said some jobs have received over 300 resumes.
Manassas also employs people with a wide variety of ethnic backgrounds. The Human Resources Department reports that there are 45 African American employees, 30 Hispanic, 11 Asian/Pacific Islander and 1 American Indian/Alaskan Native.
"I worked for a local govt. before and really liked working with the public (most of the time), the other staffers, the regular hours and the benefits–the likes of which I never had before," said Shay Seaborne, of Woodbridge. "I would definitely work for a local government again."
For more information on open positions in Manassas, or to submit an application go to www.manassascity.org.