In Memoriam: Franklin Roosevelt Taylor, Jr.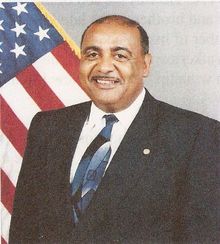 Mr. Franklin R. Taylor, Jr. was born on April 23, 1945 in Winston-Salem, NC and passed away peacefully at his home in Triangle.
He was the son of the late Franklin and Neva Taylor and brother of the late Doris Taylor. He was a faithful member of his home church, Oak Grove Baptist Church of Walkertown, N.C. F
ranklin became a member and began to worship locally at New Light Cathedral in Woodford, VA. He received his formal education through the Winston-Salem, N.C. public school system where he excelled in his studies.
Franklin was a proud graduate of North Carolina A & T State University, Greensboro, N.C.. Franklin was a veteran of the Vietnam War. He served three years with distinction in the military from 1969-1971.
After serving his country, he was honorably discharged. Franklin went on to become a civil servant of the Federal Government, where he retired in 2003.
Franklin was a very intelligent man with a keen sense for business. Although Franklin enjoyed business, he found greater happiness in traveling, building model cars, cooking and spending time with his family.
Franklin leaves to cherish his memories his loving wife Denise; two sons Johnnie Taylor (Yolanda) of Walkertown, N.C. and Derrick Taylor (Jackie) of Manassas, four grandchildren, Zachary Taylor, Scarlett Taylor, Brea Stokes and Jamek Turner and one great grandchild, Cameron Taylor and a host of other family and friends.