Kiser: Hyperloop a Fresh Idea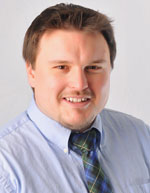 Opinion 
I've never written about a Hyperloop.
I have spent years writing about transportation. Highways, buses, trains, carpools, even sidewalks, I've written about them all.
As long as there is traffic congestion in our region, I will undoubtedly always have something to write about.
While I appreciate job security I also live here, and have often wondered why we can't get from Point A to Point B more efficiently. Why are we so dependent upon the automobile? On most days, especially during summertime, it takes hours to go less than 2o miles.
So, when I read about the Hyperloop, I was hooked. The brainchild of the co-founder of PayPal and investor in Tesla Motors, Elon Musk, says that could shoot passengers from Los Angeles to San Francisco — 400 miles — in about 30 minutes.
It seems like the stuff of science fiction, and given our current transportation climate in our region — one where we are arguing over what 1950's-era highway to extend or widen, or where to extend the 1970's-era heavy rail Metro system, the idea of the Hyperloop is a breath of fresh air.
A service like this from Richmond to Boston would benefit the entire East Coast. It could, if built correctly, help to fulfil the dream someone once had of the seamlessly flowing highway, bus system, railway, and carpool.