Girls Unimpressed by Facebook Updates Find Google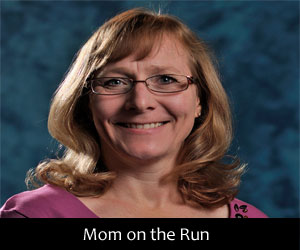 Mom on the Run
I'm at lunch with Briana, Dayana, and Caroline. Today's after-Sunday school lunch group is smaller than usual, and it's all girls. I don't recall exactly how we got to this particular topic of conversation, but we're talking about cell phones. Well, I'm talking about my cell phone. The girls know their cell phones inside and out. Mine, however, is pretty much a mystery to me, though I've had it for several months.
"See?" I proudly hold out my phone, displaying the screen, as evidence. "I updated the church Facebook page already, with pictures of the choir and of the sermon!" Our choir sang a cappella today and we had a guest speaker. Both were, I thought, of note, and deserving of a Facebook page post.
But, "Um, great," the girls reply. I guess updating the church page isn't so exciting or important to them. I am still delighted with my achievement – and with having the idea to do it, really – and I press on. "With pictures! That I took during the service! And I did it all from my phone!"
"Uh-huh, yeah," they say. They get it. And they are not impressed.
"I just learned how to update Facebook from my phone the other day," I brag to them, still pretty pleased with myself for figuring it out. "The salesman put the Facebook app on my screen but he didn't tell me how to use it, so it took me a while of playing with it to find the buttons."
Finally the girls react; Dayana and Caroline, both in high school, glance at each other and grin. I know they're laughing at me, and my weak grasp of what they consider to be everyday technology.
And hey! That gives me an idea! "Hey, you guys know all about this stuff, can you show me how to make my phone work?" Caroline, who is fairly new to our church and doesn't know me that well, murmurs, "Um, yeah, sure," while Dayana, who has spent entirely too much time with me, broadens her grin.
"Great!" Oh, I am delighted. "Here," I say to Caroline, because she's closer, handing her my phone. "Can you show me how to get Google on here? I've accidentally done it a few times, but haven't been able to figure out how I did it." At this, Dayana moves her hand and covers her mouth. She doesn't want me to know she's actively laughing at me.
Caroline is more reserved, and less sure about me, and she has just been given a job to do anyway, so she bites her lip as she takes my phone. She looks at the screen, taps once, and, voila!, "Here," she says, showing me.
And there, on the screen, the Google homepage! "What? How did you do that?" I can't believe it was so fast! One tap? I lean in closer, to see the screen.
Caroline taps again, goes back to the main screen. "This button," she points, and shows me very clearly, running along the whole top of the screen, a long white bar with the Google logo.
"No way!" I say, reaching for my phone. I want to try this myself. "I always thought that was an advertisement or something! That's a button?" All around me, girls are biting their lips and covering their mouths, really trying hard not to laugh at me, old Lianne.
Then, "Shoot," I say, shaking my head. "I can't believe it. All along, that was a button, and not a logo! Wow! That's really … pathetic." And at that, all three of my lunch companions can't take it anymore, and they burst into laughter and they laugh and laugh and laugh.

One Response to "Girls Unimpressed by Facebook Updates Find Google" (Leave a Comment)