Boulden Running for Woodbridge Seat in 2015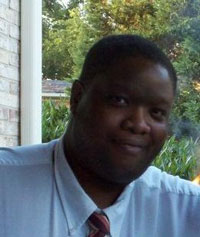 WOODBRIDGE, Va. – Throwing his name into the ring early, Terrance Boulden will run to unseat Woodbridge District Supervisor Frank Principi in 2015.
The 32-year-old said he is in the process of putting together a campaign that will focus on streetlight issues he thinks the Woodbridge supervisor has largely ignored, like improving constituent services, partnering with more area businesses along the U.S. 1 corridor, and improving traffic flow in the area.
With many old strip shopping centers along busy U.S. 1, Boulden said the county has focused too much on building newer shopping centers like Stonebridge at Potomac Town Center which is home to Wegmans, and not enough on revitalizing "brown spots" in older areas.
"You can't make new shiny things if you don't take care of the things that came before," said Boulden. "If you look at the western end of the county you see family friendly restaurants and businesses, but you don't see that here."
However, Woodbridge has no shortage of restaurants as a new Cheesecake Factory and Bahamma Breeze have opened at Potomac Mills mall, and several new eateries have opened at Potomac Town Center.
Boulden said potholes, downed trees, and blight remains an issue behind the areas of Featherstone and Marumsco plazas.
"Frank has completely ignored these areas," said Boulden.
Prinicipi did not return a request to comment for this story.
When it comes to Metro to Woodbridge, Boulden said he supports using tax money to fund more study on the matter but did not say he fully supports extending the heavy rail line into eastern Prince William County. Last month, legislation was introduced in congress to fund the study of extending Metro's Blue Line as far south as Potomac Mills.
Boulden says he's currently working this year on another campaign, for Joshua Farrar, a computer programmer looking to unseat Virginia Delegate Robert H. "Bob" Brink, D-Arlington. Farrar, like Boulden, is not a career politician and has never held public office.
But he does have local roots. Boulden grew up in Dale City and graduated from C.D. Hylton High School in Woodbridge. He serves as the Vice Chair of the Prince William County Young Republicans and has stump for Gov. Robert F. McDonnell and Delegate Scott Lingamfelter, R-Fauquier, Prince William.
Boulden has worked in the I.T. field for a major retailer, he said.