3 Dead in Quantico Shooting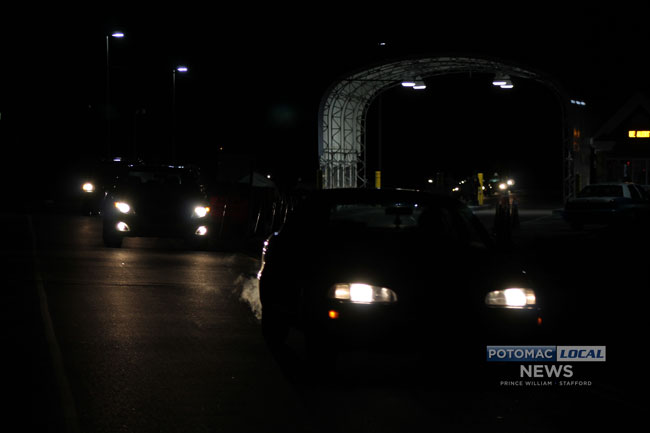 Breaking News
By URIAH KISER
Update 4:20 a.m.
We now know all three of the victims in this case are Marines, and that the shooter took his own life.
Once Quantico officials were alerted to the first shooting victim of this attack about 11 p.m. Thursday, authorities swarmed the area of the Officer Candidate School on Quantico Marine Corps Base. The gunman barricaded himself inside the barracks of the school while police waited outside.
Two hours after the incident began, military police with the help of Prince William police entered the barracks to find a second victim dead from a gunshot wound. The male shooter — who is believed to have shot and killed both victims — was also found inside dead of a self-inflicted gunshot wound, said 1st Lt. Agustin Solivan.
The two shooting victims have not been identified.
Base officials and police are expected to make a statement on what transpired here this morning outside the National Museum of the Marine Corps. 
Update 4 a.m. 
Three people are dead following a shooting at Quantico Marine Corps Base, including the shooter.
Quantico spokesman 1st Lt. Agustin Solivan confirms that police that were called to the base shortly after 11 p.m. Thursday later found the shooter and two other victims. It appears two of the victms were shot by the suspect, but it's still unclear how the suspect was killed. 
All three are believed to be Marines. 
We're told Quantico Commander David Maxwell is slated to speak about what happened here overnight. Officials from the Prince William County Police Department that assisted base officials during the incident are also slated to speak. 
More as we have it.
Update 3 a.m.
The all-clear has been sounded at Quantico. A line of cars that had been held at the Marine Corps Base's main gate were allowed to exit, nearly three hours after incident began.
Update 2:20 a.m.
A local transit bus, an OmniLink bus that serves the tiny Town of Quantico – the only town in the U.S. located within a major military installation – was just allowed to exit the base.
With an SUV trailing behind it as it drove away from the main gate, the bus had been waiting on Fuller Road to exit the base since at least 11:30 p.m. Thursday.
Several vehicles remain lined up at the main gate and appear to be staging for an exit.
Update 1:30 a.m.
Some emergency vehicles can be seen leaving the scene, headed away from base on U.S. 1. Police cruisers still highly visible. 
Update 1:20 a.m.
While a heavy police presence remains at Qauntico's main gate and on side streets, police officers that had been posted along Fuller Heights Road have now left the area.
More medic units have been seen entering the area from U.S. 1. All continue to head down Fuller Heights Road.
Update 1 a.m.
Loud speakers are sounding on base as a crackling voice provides instructions.
"Attention all Quantico residents: Stay in your residences," the voice commands.
Those same instructions were repeated twice.  The speaker system appears to be apart of a base-wide warning system to provide updates to both military members and their families who live on base.
Quantico at this hour is is on threat condition Delta – the highest threat condition for any military base across this country. Delta is used to warn of potential or occurring terrorist attacks.
Condition Delta was also used on September 11, 2001, and it indicates only military personnel are allowed on and off base.
Several emergency vehicles have descended upon the Quantico Marine Corps Base and surrounding area. One medic unit from Prince William County could be seen with a police escort turning off U.S. 1 and then proceeding down Fuller Heights Road. Both the medic and police car came into the area with lights activated but no siren.
12:30 a.m. 
New information just in to Potomac Local News indicates the shooter is not in custody, however, military officials say they know where the suspect is.
The shooter, believed to be a Marine, has barricaded himself away from police. There is still little if any information on who the shooter might be, and there is still no update on the victim.
Prince William police officers who have been called to assist in this active shooter situation are posted along the length of Fuller Heights Road in Triangle. The road runs parallel to Fuller Road, the main thoroughfare on and off base. Just after midnight, a line of cars could be seen waiting to exit the base – including an OmniLink local transit bus.
The base was reported to be on lock down.
11:50  p.m.
QUANTICO, Va. – One person is injured tonight after a shooting on Quantico Marine Corps Base.
The shooting happened at 11 p.m. at the Officers Candidate School on base. One person is reported to have been shot, and the shooter is now in custody, said Quantico spokesman 1st Lt. Agustin Solivan.
The condition of the victim is unknown at this hour. Solivan said military police and Prince William police assisted in the apprehension of the suspect.
The base remains locked down at this hour.
More as we have it.