Cash-Covered Police Cruisers Spotted at Wawa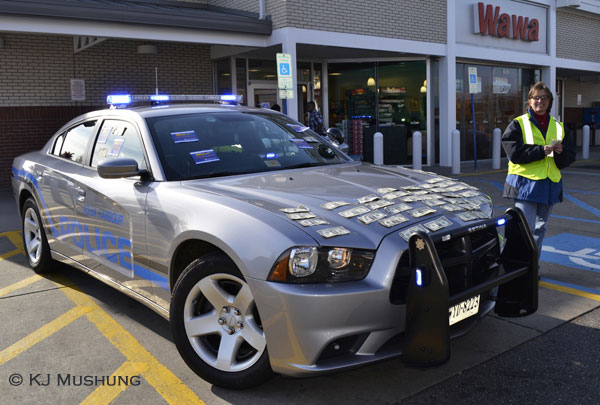 By KJ MUSHUNG
STAFFORD, Va. – On Nov. 14 at Wawa gas stations all over Stafford County, people could plaster police cruisers with dollars for Special Olympics.
The event was organized by the Stafford County Sheriff's Office. Chief Harman of the Aquia Harbour Police Department, who donated her time and was off duty during the event, raised $173 on her cruiser.

Have Something to Say?
You must be logged in to post a comment.