News

Dumfries Rescue Squad under Review after Ice Cream Shop Ban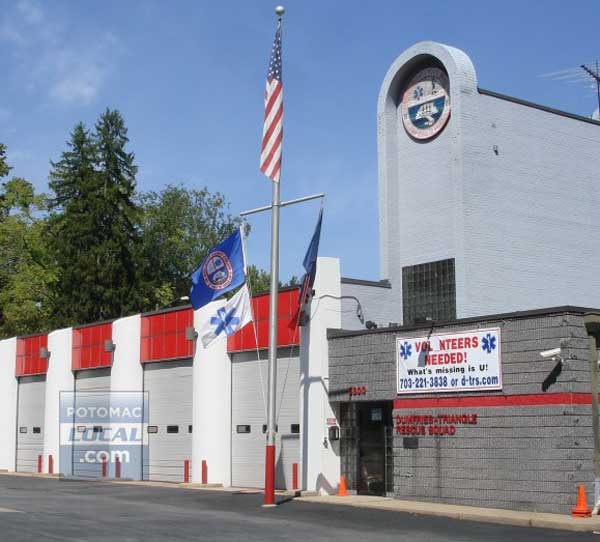 DUMFRIES, Va. — Prince William fire and rescue officials will sit on one side of the table and Dumfries-Triangle Rescue Squad leaders on the other.
That's the way Prince William County Fire Department Chief Kevin McGee said a special taskforce assembled to review "internal organizational issues" at the Rescue Squad will conduct business. The review panel will be led by Dale City Volunteer Fire Department Chief Christopher Hool who will address Dumfries Chief Charles Derek Ester and Assistant Chief Steven Chasin.
Hool, Ester, and Chasin did not return requests for comment for this story.
McGee said the internal concerns were brought to the attention of the Prince William County Fire and Rescue Association — a hybrid group made up of the county's 12 volunteer fire and rescue organizations and Prince William's 506-member career fire and rescue department. McGee would not provide specifics on what the panel will review, but assured residents that it does not stem from any type of crime or injury to fire and rescue personnel.
The inquiry comes after insidenova.com in August reported Ester sent a memo to his uniformed volunteer staff banning them from patronizing Jo Jo's Soft Serve ice cream in Dumfries. Shop owner Joseph Ruhren is set to go on trial in a Prince William County courtroom at 10 a.m. March 27, 2013 where he'll face 14 child sex abuse charges, which include forcible sodomy, indecent liberties, and unlawful carnal knowledge of a minor.
Ruhren is a former Dumfries police officer who has been in trouble with the law several times, and now faces those charges after a 27-year-old man claimed he was sexually abused by Ruhren as a child between 1996 and 2001.
Sources told PotomacLocal.com there are concerns from members inside the Rescue Squad about Ester and Chasin's leadership ethics and fiscal responsibility and that's what prompted  the formation of the review panel.
Nearby Dumfries-Triangle Fire Department does not allow their uniformed volunteers to frequent establishments that serve alcohol.
"DTVFD has no formal policy regarding patronage of any specific establishment by our uniformed members with exception to those that that serve alcohol as their main source of revenue. Patronage of any establishment by our members should promote a professional image within the community and does not necessarily imply our department's endorsement," a department spokesman told PotomacLocal.com
It's not clear when the inquiry panel will meet, and McGee said the internal issues will not be resolved in just one sitting. The Executive Committee meeting of the Fire and Recue Association meets at 6 p.m. at the Prince William County Government Center's McCoart Building.
Dumfries-Triangle Rescue Squad and Dumfries-Triangle Volunteer Fire Department are the only volunteer organizations in Prince William County that do not have a combined fire and rescue operations under one roof.
Send news and photos to Potomac Local
Subscribe to the weekday Breakfast Links email FREE!
Get
updates straight to your inbox.
A word from our sponsors...
January 4, 2018 Comments off