Traffic

McDonnell Supports HOT Lanes Phase 2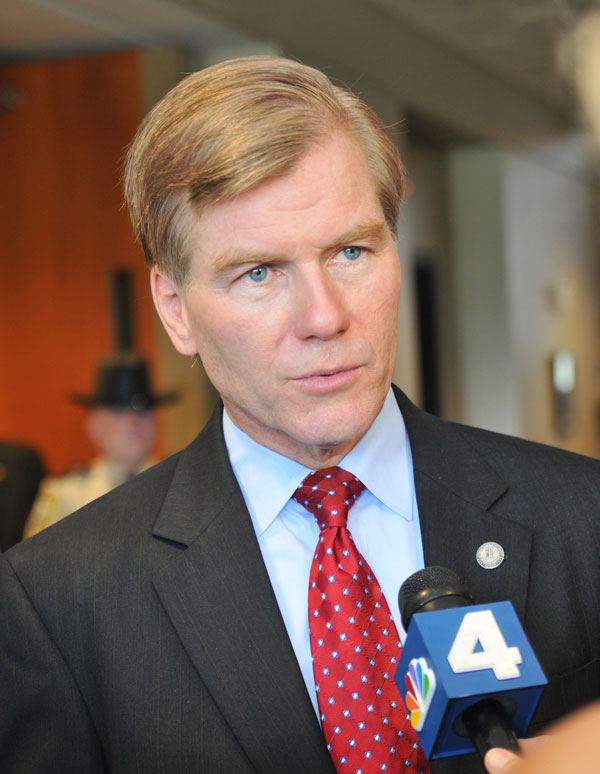 FIRST ON POTOMACLOCAL.COM
By URIAH KISER
STAFFORD, Va. — Virginia's governor said today he will pursue the second portion of a two-phase effort to bring toll lanes to Interstate 95 and extend them beyond Stafford County.
The $1 billion effort that will convert I-95's High Occupancy Vehicle lanes to toll lanes between Dumfries and Alexandria – a public-private partnership between Virginia and road builders Fluor-Transurban — is slated to begin later this year.
As part of the first phase of the I-95 HOT lanes project, dubbed 95 Express Lanes, the HOV lanes will be extended nine miles from Dumfries to Va. 610 in North Stafford. The second, still unfunded phase, calls for extending the lanes beyond Va. 610 to south of Fredericksburg to Massaponax.
"I'm tired of talking. I want to see roads get built, and so we're going to use every available tool not only without own dollars, but leveraging public dollars with private dollars to be able to get things done," said Gov. Robert F. McDonnell in Stafford today. "There's no question that a lot of people in Stafford and Fredericksburg work in D.C. I'm very aware of those traffic patterns."
McDonnell said he wants the lanes to extend from Fredericksburg to the Springfield Mixing Bowl to help ease congestion on the busy travel lanes of I-95. He admits time and money are factors in whether or not the second phase of project gets done. He added the state will continue to invest in projects that use a mix of 20 percent of public funds and 70 percent of private funds for construction, and Virginia will explore highway toll collection to pay down construction costs.
As part of the HOT lanes deal for I-95, and for the new HOT lanes opening later this year on a portion of I-495 in Virginia, vehicles with three or more occupants will be able to ride for free while single drivers will be able to pay a toll to avoid congestion. The lanes will be tolled at all times.
Send news and photos to Potomac Local
Subscribe Now for Free!
Get
updates straight to your inbox.
A word from our sponsors...