News

Power Restoration, Heat Remain Problems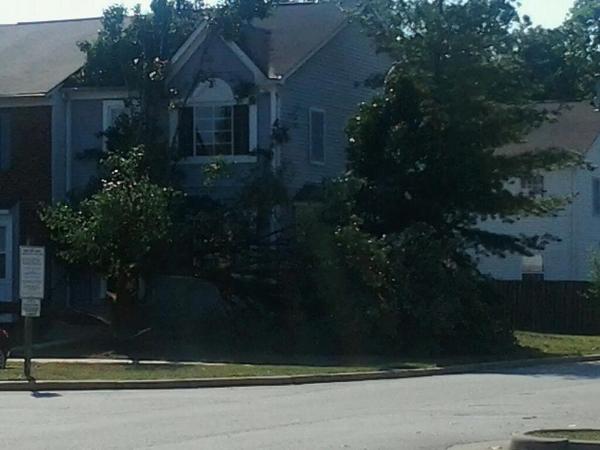 CONTINUING STORM COVERAGE  
Dominion Virginia Power has a big job ahead of them: restore power to more than 900,000 customers who are out while 100-degree temperatures bear down the region. The utility has called this restoration effort major, and likened it to work normally performed after a hurricane.
While not a hurricane, a major wind storm passed through the Potomac Communities about 11 p.m. Friday knocking down trees and taking out power lines. Late Friday night, fires were reported and trees fell onto cars crushing victims, killing two Fairfax County.
UPDATED COVERAGE OF THE STORM'S AFTERMATH, HEATWAVE
Today, temperatures in the high 90's with heat index values in the 100s is feared to cause problems for sick, the elderly, and especially those who lost power in the storm. To make matters worse, both state and Stafford County officials declared state of emergencies due to the unprecedented power loss.
Now residents and power crews alike are facing a restoration time that may not take hours, but days.
"With triple-digit temperatures and high humidity expected for the next several days, Dominion is urging all residents – especially the elderly and young children – to take precautions and seek relief at cooling shelters, public libraries or similar facilities if appropriate," said Dominion spokesman Rodney Blevins in a press release. "We will restore power as quickly and safely as possible in these challenging conditions."
All of this comes as 911 systems in Fairfax, Prince William, and Stafford counties are all experiencing problems. Both landline and cell phones were experiencing issues all morning, and cell service started to come back online just after 1 p.m.
In Prince William County, those with emergencies are urged to go to local fire stations or hospitals directly, or call 703-792-6500. In Stafford, residents are urged to call 540-658-4400.
Those without power are urged to call Dominion to report outages, even if they already done so.
"Storm-related damage is affecting telephone service and other forms of communications. Customers who encounter delays or problems when calling 1-866-DOM-HELP (1-866-366-4357) are asked to keep trying. Dominion is working on resolving the issues. Reporting an outage promptly – even if neighbors have done so – speeds the restoration process," stated the utility.
Send news and photos to Potomac Local
Subscribe Now for Free!
Get
updates straight to your inbox.
A word from our sponsors...