Traffic

Slug Tales: Commute Determines New House Location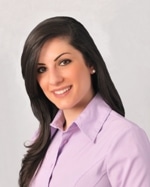 House hunting has got to be one of the most exciting yet disappointing, fun yet stressful processes in the world.
As I close on the purchase of my first home this week and prepare to move, I can't help but reflect on everything that has gone into making this huge decision.
Of course, I had to find a house that we could afford, in an area where I wanted to live – that was the tricky part. Considering the market's currently low inventory, and the high percentage of foreclosures and short sales that we came across, it was fairly difficult to find homes that matched my list of needs and wants.
And as a commuter, one of the big, blaring items on my list was a neighborhood located adjacent to a commuter lot.
Not just any commuter lot, either – I wanted to live close to a commuter lot with Slug lines and bus routes that go back and forth near my office in Washington, where there's actually parking available and I don't have to leave my car in a ditch and hope that I won't get a ticket. That was much more difficult to find than I had imagined!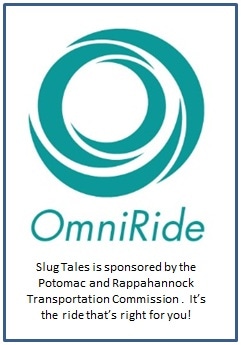 In the beginning, I confined the search only to Lake Ridge, refusing to look in any other zip codes. There are several commuter lots in or around the Lake Ridge area of Woodbridge, and living there would put me much closer to them from where I currently live, just outside of Montclair. Sure, I live near a commuter lot now, but what good is it when there's never any parking?
I mentioned this concern through my search to other Slugs, many of whom sympathized and agreed that living in Lake Ridge would definitely be an advantage. One driver told me that a friend of hers moved from Dumfries to Lake Ridge, just to ease the commute. I knew I wasn't the only one.
Needless to say, I was thrilled to find a house we loved, right where I wanted to live. However, when our home inspection brought some major issues to light, we had no choice but to back out of the contract. Heartbreak. I thought we'd never find a better house, let alone a house that made me fall in love like that one did.
So the search continued. I realized soon after that we'd probably have to start looking outside of Lake Ridge, if we ever wanted to find a home. Limited the search to just a few neighborhoods in one zip code was proving unsuccessful and very disappointing.
And then we found "the one." It was love at first sight and we were ready to make an offer immediately. This one may not be in Lake Ridge, in fact, it's not far from where I've been living for the last year. But it's beautiful, and totally worth the extra 10-20 minutes on Interstate 95, to drive to commuter lots in Lake Ridge. Well, that's how I feel now. Perhaps I'll think otherwise after living there for a few months, but we'll see how that goes.
In any case, I'm glad we've found a place that we love, even though it doesn't necessarily fulfill my commuting needs. At least I know there's a PRTC OmniRide bus stop within walking distance, even if I can't park at the Route 234 Commuter Lot up the street.
Send news and photos to Potomac Local
Subscribe Now for Free!
Get
updates straight to your inbox.
A word from our sponsors...