Traffic

Bus Driver's Kindness Offsets Slugging Shortcomings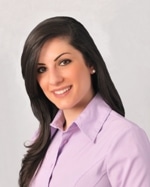 SLUG TALES
I always like to think that there are Good Samaritans in the Slugging community.
When people occasionally let me down and little things begin to add up, sometimes I start to become jaded. Little things, like when a slug driver has plenty of room in their backseat but still refuses to "take a third," allowing a third slug to sit behind the driver's seat. Or drivers who sit and wait until 9 a.m. at Woodbridge's Horner Road commuter lot entrance ramp for the High Occupancy Vehicle lanes just so that they can drive alone, instead of picking up Slugs. It drives me nuts to see them sitting while a line of Slugs wait for rides, especially in the rain or cold.
The other day, after passing through the Route 234 Commuter Lot in Dumfries and finding no parking, and the Route 123 Lot and finding a line of slugs with no cars to pick them up, I decided to check the Old Hechinger's Commuter Lot at Old Bridge Road and Va. 123 in Lake Ridge. There, I found no parking available but also found a line of cars waiting. I pulled up to the end of the line, warning a couple of the drivers that may not see any more slugs since the lot was full. I let them know that I'd be heading back to the lot at Va. 123, where there was sure to be a line of slugs waiting, and they were welcome to follow me.
One driver thanked me, and followed me back to the lot. As I parked, I hoped that he would at least stop to pick me up before driving around the lot to pick up another slug or two. But, no. He passed right by me and picked up only two slugs (not even a third) from the line, leaving me to stand and wait for the bus! At least he thanked me for the tip. Maybe I shouldn't have expected him to take me; I just thought it would have been a nice thing to do, considering  how long he would have waited at the other lot… right?
But every once in a while, people will surprise me and renew my faith in humanity, or at least in Slugging.
The other day, 15th Street in Washington was closed during rush hour due to some hoopla at the White House, and all 15th Street traffic was diverted to 14th Street causing major delays. Since there are no Slug lines back to the Route 123 Lot where I was parked, I decided to take the Lake Ridge OmniRide bus home from a stop on 14th Street.
Traffic was awful – joggers on the sidewalk were passing gridlocked cars, and the bus lines seemed to be never-ending. And oh, lucky me, the Lake Ridge bus line was by far the longest, as it hadn't seen a Lake Ridge bus for some time. Even with the heavy traffic, other OmniRide buses came and went, with the Lake Ridge bus nowhere in sight.
An hour passed as I waited, and the line only continued to get longer. Commuters sighed with impatience, some calling family members to warn them they'd be home late. We complained to each other – it was so windy! Where was our bus?
Just then, a car pulled over to the curb, and a lady rolled down her passenger window to offer a ride. It was well after 6 p.m. when HOV restrictions are lifted and it becomes a free-for-all on Interstate 95 and 395, so she could have very well driven the HOV lanes solo. But she saw the despair in our faces, the commuters tired after a long day at work, shuddering with cold, just waiting to go home. Although she could only fit two or three people in her car, it was the thought that counted.
Other commuters shouted their thanks to the kind driver. Although we were left waiting in line, we all appreciated that a few less seats would be taken on the bus, which was certain to be crowded.
Soon after, a Lake Ridge bus made it to our stop, with a second bus following to pick up the rest of the passengers still waiting. Our driver apologized for the delay, even though it wasn't his fault, and promised to get us back as quickly as possible. Who could complain about that? We were just happy to be sitting on the bus, finally heading home.
Despite the long commute, it was refreshing to see people being kind to each other, willing to help one another out when the going got tough.
Once again, my faith in the commuter community is restored.
Send news and photos to Potomac Local
Subscribe Now for Free!
Get
updates straight to your inbox.
A word from our sponsors...