Crime Watch: Man Robbed Inside Gym
News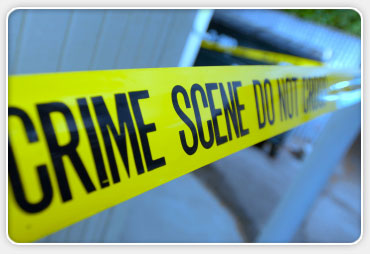 Man robbed inside gym
A man was robbed while inside a gym in Woodbridge. Police were called to Powerhouse Gym on Golansky Boulevard, off Smoketown Road, at 7:27 p.m. Saturday after a two men got into an argument and a cell phone was stolen.
Police said the 20-year-old victim was approached by another man whom he knew, and an argument ensued. The man pushed the victim, grabbed his cell phone valued at $600 and fled the gym, said police.
Police found the phone in the parking lot and later found the man they say took it at his home, where he was arrested without incident.
Zeshan Nasir, 21, of 13211 Kinnicutt Drive in Woodbridge is charged with robbery, said police.
He was held without bond and is scheduled to appear in court Jan. 18.
Other reported incidents:
Burglary

On November 27th at 8:31PM, police responded to the 15200 block of Valley Stream Dr in Woodbridge (22191) for a burglary. Homeowner reported to police that the burglary occurred between 6:00PM on November 23rd and 8:10PM on November 27th. There were no signs of forced entry into that residence. Entry is believed to have been made through a rear door. A flashlight and watch, valued around $400, were reported missing.

Burglary

On November 25th at 4:30PM, police responded to the 4600 block of Central Park Dr in Woodbridge (22193) for a burglary. Homeowner reported to police that the burglary occurred between 6:00PM on November 23rd and 4:30PM on November 25th. Entry appeared to have been made through a side window which had been broken out. A laptop, TV and other items valued around $1,000, in addition to, an undisclosed amount of U.S. Currency were reported missing.

Burglary

On November 25th at 2:03PM, police responded to the 4400 block of Torrence Pl in Woodbridge (22193) for a burglary. Homeowner reported to police that the burglary occurred between 9:30AM and 2:03PM. There were no signs of forced entry into that residence. Entry is believed to have been made through an unlocked front door. A gaming console, valued around $400, was reported missing.

Burglary to a Business

On November 25th at 6:24AM, police responded to the Panda Express located at 2241-A Tacketts Mill Dr in Woodbridge (22192) for a burglary. Employees reported to police that the burglary occurred between 11:00PM and November 23rdand 6:00AM on November 25th. There were no signs of forced entry into the business. Entry is believed to have been made through a side window. An undisclosed amount of U.S. Currency was reported missing.

Burglary

On November 23rd at 4:34PM, police responded to the 1700 block of Shady River Ct in Woodbridge (22192) for a burglary. Homeowner reported to police that the burglary occurred between 9:00PM on November 11thand 6:00AM on November 12th. There were no signs of forced entry into the residence. Entry is believed to have been made through an unsecured window. An iPad, valued around $800, was reported missing.

Burglary

On November 22nd at 4:10PM, police responded to the 1900 block of Darlington Lp in Woodbridge (22191) for a burglary. Homeowner reported to police that the burglary occurred between 4:00PM on November 21st and 4:00PM on November 22nd. There were no signs of forced entry into the residence. No items were reported missing, however, interior damage was valued around $1,000.

Burglary – On November 22nd at 3:55PM, police responded to the 4800 block of Langer Ln in Woodbridge (22193) for a burglary. Homeowner reported to police that the burglary occurred between 7:30AM and 3:55PM. Entry appeared to have been made through a rear window which had been broken out. A laptop, gaming console, jewelry and other items valued around $1,500 were reported missing.

Burglaries

On November 22nd at 1:06PM, police responded to the 13600 block of Greenwood Dr in Woodbridge (22193) for a burglary to a vacant residence. Property owner reported to police that the burglary occurred between 12:00PM on November 15th and 1:00PM on November 22nd. Entry appeared to have been gained through a rear window which had been broken out. Copper piping valued around $50 was reported missing. While conducting a canvass, police observed a second vacant residence on the same block had been burglarized. There were no signs of forced entry into that residence. Entry is believed to have been made through an unsecured door. Copper piping valued around $50 was reported missing.

Burglary

On November 17th at 3:15PM, police responded to the 14700 block of Arizona Ave in Woodbridge (22191) for a burglary. Homeowner reported to police that the burglary occurred between 2:00PM and 4:00PM on November 15th. There were no signs of forced entry into the residence. Entry is believed to have been made through an unlocked door. Miscellaneous medications valued around $15 were reported missing.

-Prince William police
Send news and photos to Potomac Local