News

Refuge Tours Offered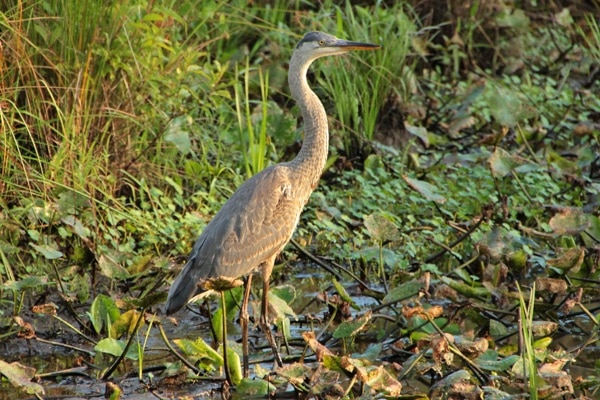 Looking for something to do on Oct. 1? There's a festival going on along the Potomac River.
On October 1, the Occoquan Bay National Wildlife Refuge will be the scene of the second annual Fall Festival sponsored by the Friends of the Potomac River Refuges. Special guests will include native plants, birds, butterflies and other wildlife. There is no admission charge and all activities are free!

There will be a kids activity area, reptile and raptor experts, a hayride tour of the refuge, a wildlife photography workshop, a monarch butterfly exhibit, and many other activities and hands-on exhibits for the whole family to enjoy. There will also be a native plant sale, with proceeds going to support FOPRR.

With an emphasis on demonstrating to people how close nature and wildlife are, many Fall Festival activities will reveal that many of the plants and animals in the wild can be established or attracted to their own backyards. For example, native plantings will attract birds and butterflies and bring enjoyment to homeowners.

"This incredible place is not far from your own neighborhood," said Linda Johnston, president of the Friends group. "Bring your cameras and curiosity to learn about nature and celebrate the outdoors."

Learn about species diversity in the refuges of the Potomac River. For example, the Occoquan Bay NWR has over 700 specifies of plants, 241 species of birds, 75 species of butterflies and hundreds of other species of wildlife.

The 2010 Fall Festival was a success with hundreds in attendance. Johnston wants to repeat this success as her group builds support for all three of the local Potomac River refuges. The other two refuges are the Elizabeth Hartwell Mason Neck NWR and the Featherstone NWR.

"The Fall Festival is an opportunity for the whole family to enjoy nature," said Johnston, "and the price is right!"

-Press release
Send news and photos to Potomac Local
Subscribe Now for Free!
Get
updates straight to your inbox.
A word from our sponsors...