Church Lot Flops, New Commuter Lot Picked
July 7, 2011 8:00 am - Potomac Local News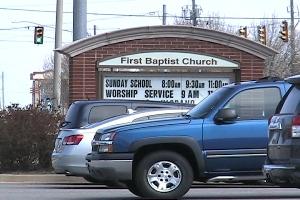 Woodbridge, Va. –– What began as a celebrated commuter parking solution has come to an end after only four months.
Transit officials announced Prince William County has ended its five-year, $289,000 deal with the First Baptist Church on Minnieville Road near Prince William Parkway in Woodbridge.
Officials' hopes that commuters forced from a longtime commuter parking lot at Potomac Mills mall would choose to park at the church never materialized.
To entice commuters to use the lot, the Potomac and Rappahannock Transportation Commission in April launched an afternoon shuttle bus to ferry commuters from the popular Horner Road commuter lot off Interstate 95 in Woodbridge that would take commuters back to their cars at the church lot. It has also been cancelled.
More to the Story: Use our interactive commuter parking lot map to find a lot close to you.
"From the beginning, the church parking lot was intended as a temporary solution to the parking crunch created in February when Potomac Mills Mall eliminated approximately 750 spaces; however, few commuters were parking there," said PRTC spokeswoman Christine Rodrigo.
Just 250 commuter parking spaces remain at the shopping mall following the parking reduction.
But officials say they are working on a new temporary solution with "more promise" than the church parking lot, which was unpopular due to its distance from the highway.
Their new plan is lease 222 parking spaces in a lot adjacent to the popular commuter lot at Old Bridge and Minnieville roads in Lake Ridge starting Monday.
"Because PRTC already offers extensive commuter bus service at the Lake Ridge commuter lot, this addition will enhance the appeal of parking and slugging from there," said Rodrigo.
At the same time officials announced commuters would be allowed to park at the church, they also announced a planned 600-space commuter parking lot near the Horner Road lot.