Traffic

Video: Empty Commuter Lot Prompts Questions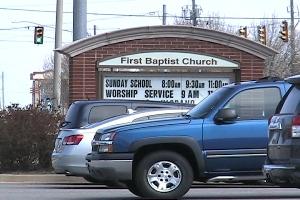 Woodbridge, Va. –– The commuter lot at the First Baptist Church of Woodbridge on Wednesday had about 10 cars parked in it.
Prince William County taxpayers are renting 370 spaces from the church at Prince William Parkway and Minnieville Road for $289,000 per year.
Transportation officials made the deal last month to rent the lot after Potomac Mills mall reduced commuter parking there from 1,000 spaces to 250.
So what's it going to take to get commuters comfortable with using the new lot?
That's the focus of tonight's commuter town hall meeting scheduled for 7 p.m. at the Ferlazzo government building on U.S. 1 in Woodbridge.
"We want to have a dialogue about what Slug lines would make sense forming [at the lot]. There's been some talk on the Slug lines website and this is just another opportunity to discuss it live, get some additional feedback from the community and just to see how things are going in the wake of the decision last month [to reduce parking at Potomac Mills mall]," said Occoquan District Supervisor Mike May.
This is the second commuter town hall meeting scheduled in the past two months.
Also expected to be at the meeting are Prince William supervisors Frank Prinicpi and John Jenkins.
According to Slug-lines.com, the reduction of commuter parking at Potomac Mills mall has caused virtually every other commuter parking lot in the area to fill up earlier than usual.
Mall representatives said the reduction was necessary as they look to expand.
A new commuter lot is planned for construction near the Horner Road lot in Woodbridge, already the state's largest commuter lot.
Transportation officials said they plan to use $7.2 million to build a new 600-space commuter lot on the site of an old commuter bus lot next to the Horner Road lot.
Send news and photos to Potomac Local
Subscribe Now for Free!
Get
updates straight to your inbox.
A word from our sponsors...