Fairfax reports 911 problems
February 18, 2011 10:59 am - Potomac Local News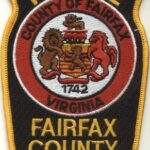 Update 7 p.m.
Fairfax officials say the county's 911 system is working properly again.
The county's Department of Public Safety Communications switched back to its primary 911 system at 5:45 p.m., ending a day of asking residents to call a 10-digit telephone number in the event they couldn't reach emergency dispatchers.
Arlington County also experienced problems with its 911 service Friday, and was also able to restore their it normal.
Original Post 11 a.m.
Fairfax County, Va. –– Those who call 911 in Fairfax County today may not get through.
County officials say they are not receiving some calls to their emergency call center, and are working with Verizon to fix the problem.
"It is clearly a Verizon problem, but I can't tell you exactly what the problem is. They are working on a solution for it," said Fairfax Department of Emergency Communications spokesman Steve Souber.
Those who cannot get through to 911 should dial 703-691-2233 today.
Some calls made by landline telephones and some cell phones are not making it through to the call center.